Bhimashankar Tourism
Bhimashankar, located about 100 km from Pune and 223 km from Mumbai, is a popular temple town. It is among one of the twelve traditional 'Jyotilingam' shrines of Lord Shiva in India.
Bhimashankar is located in the village Bhorgiri in the ghat region of the Sahyadri range. Situated at an height of around 3,250 feet, Bhimashankar is surrounded by hills and is covered by thick green rain forests. Legend has it that the name Bhimashankar was originated from the river Bhima which evaporated due to the generated between the war of Lord Shiva and the demon Tripurasura. It is considered to be one of the holiest places in India because of the jyotirlinga. Bhimashankar is also a popular destination for trekkers. Bhimashankar Wildlife Sanctuary is another important reason why people come here.
Places to Visit Nearby Bhimashankar:
Bhimashankar Wildlife Sanctuary
Originally to safeguard the natural habitat of the endemic species, Indian Giant Squirrel, Bhimashankar Wildlife Sanctuary has now become a major tourist attraction of Pune and Maharashtra on the whole.
The place is mainly famous for being a home to many endemic and pandemic animal and bird species including the Indian Giant Squirrel.
Bhimashankar Temple
Finding itself in the laps of Sahyadri Hills, the temple is a well-known Jyotirlinga among the twelve Jyotirlingas situated all over India.
The holy shrine of Bhimashankar is a work of Naga style of architecture.
The temple brilliantly showcases the intelligent work of Vishwakarma sculptors of ancient times.
Bhimashankar Trek
Bhimashankar Trek is one of the most famous treks in Maharashtra.
It leads to Bhimashankar Temple which is located about 50 kilometres from Khed and 114 kilometres from Pune.
The temple is situated in the Western Ghats of India (Sahyadri Mountain Ranges) and is surrounded by dense forests, perfect for adventure and recreational activities.
Hanuman Lake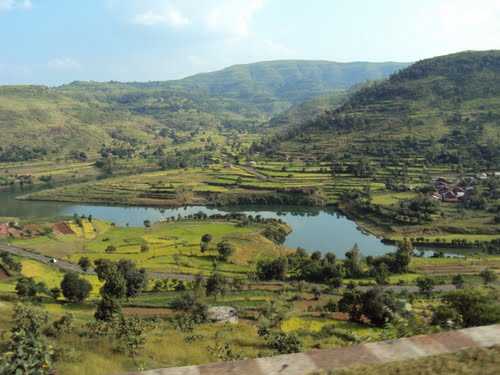 Slightly difficult to reach, although worth the effort, the Hanuman Lake is a beautiful lake located in Bhimashankar.
Lots of animals including squirrels and bids could also be spotted here.
There is a temple nearby too. It's a good picnic spot for family and it is advisable to carry some packed food here and maybe even board games or frisbees.
Ahupe Waterfalls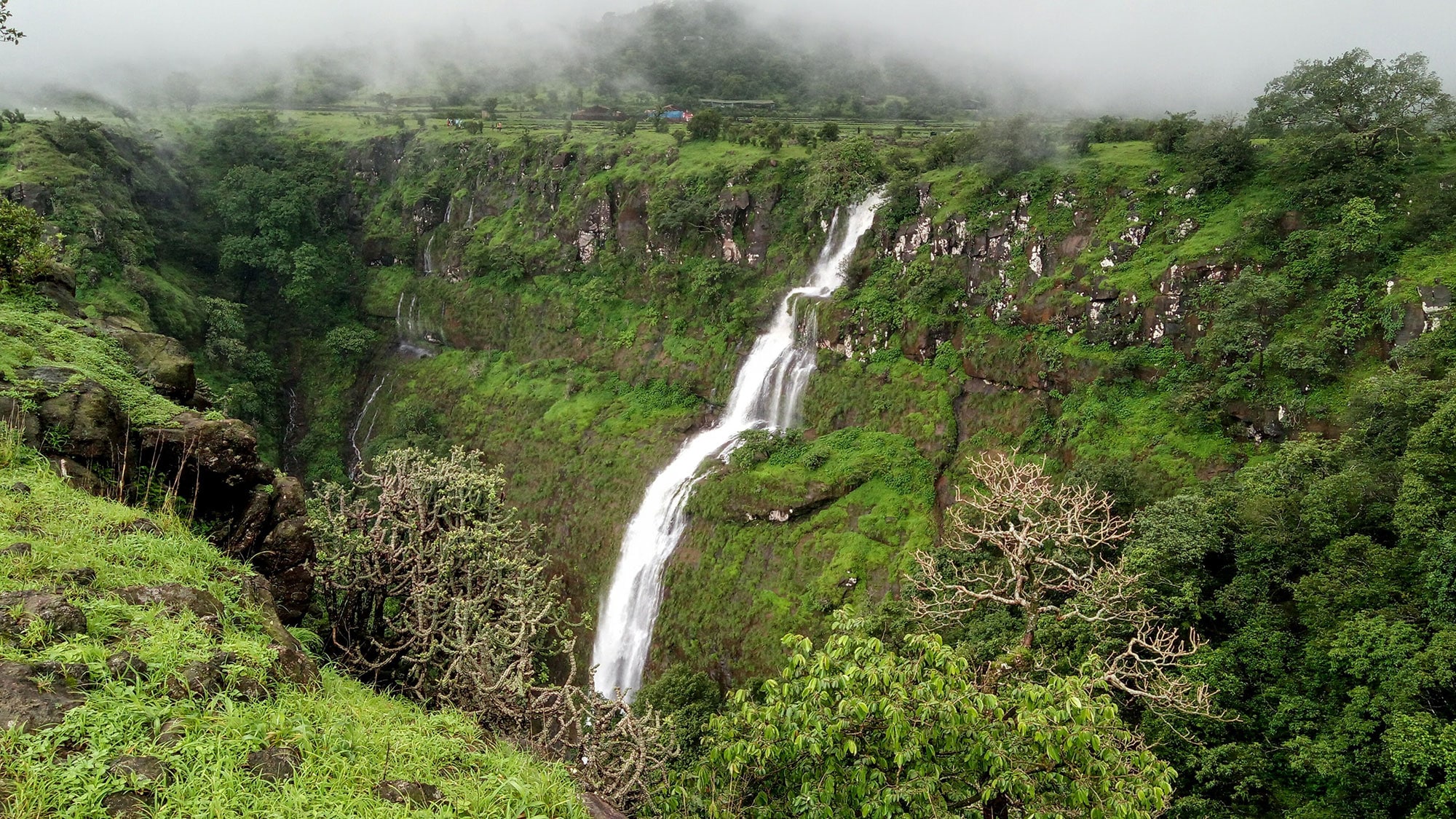 Ahupe Waterfalls is situated in Bhimashankar in Maharashtra.
It has a wildlife reserve in the vicinity and a beautiful view of the Dimbhe Dam backwaters.
The waterfalls is a popular tourist destination especially among young couples.