Dudhani
40 km away from Silvassa, the capital of the union territory of Dadra and Nagar Haveli, Dudhani is a large lake that has emerged as a popular tourist attraction in recent years.The scenic landscape, water sports and the opportunity to closely know and interact with the native tribes of Dadra and Nagar Haveli. If all of this makes up for a good holiday plan for you, Dudhani is the place to be. Every year a huge number of tourists visit the place for adventure spots in the enchanting landscape of Dudhani.
Places to Visit In or Near Dudhani:
Lake Dudhani End Point
The Dudhani End Point is an idyllic island area where you can stay for several hours with your loved ones and enjoy the scenic beauty.
The island has a lake area where you can enjoy boat and shikara rides.
The place is calm and peaceful and far from the smog and sound of the city. You can enjoy many aquatic sports here too.
Madhuban Dam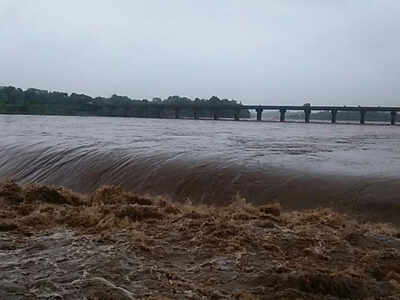 Madhuban Dam, one of the star attractions of Dadra and Nagar Haveli offers amazing offices to enjoy water sports.
Rides in speed pontoons, traveler vessels, water bikes, kayaks and water bicycles draw in sightseers in awesome numbers.
Water wears separated, the perspectives of the thick backwoods around are staggering.
Bindrabin Temple
The Bindrabin temple is one of the religious places in Dadra and Nagar Haveli.
This Temple is also known as Tadkeshwara Temple among the local residents of the area. This ancient temple is dedicated to Lord Shiva.
The carvings on the walls reveal the rich Indian cultures and its traditions.
Om Nikhileshwar Mahadev Temple
The 'OM' shaped Nikhileshwar Mahadev Mandir on the earth is the only inspiration & grace from SIDDHASHRAM.
The one & only one reason is that our Hindu Sanskruti vanished totally during Mughal & British era.
Om Nikhileshwar Mahadev Mandir is a very beautiful and have an excellent architecture.