Igatpuri Tourism
Igatpuri is blessed with picturesque beauty and is a heaven for nature lovers and adventure enthusiasts. It also has some of the highest peaks of the Sahyadri range. Igatpuri is also a major railway station in Maharashtra connecting surrounding major cities. Igatpuri is a hill station and a city in the Western Ghats located in the Nashik district of Maharashtra, 130 km from Mumbai, on the Mumbai-Agra National Highway.
Places to Visit in Igatpuri:
Myanmar Gate
Myanmar Gate is the entrance to the famous Dhamma Giri Math and Vipassana Meditation Center in Igatpuri, Maharashtra.
The gate itself is a popular tourist spot and is inspired from the Thailand style of architecture.
Known to be one of the most photogenic places in the region, the gate is also surrounded by majestic mountains in the distance.
Vipassana Center
Founded by S. N. Goenka, Dhamma Giri Meditation Centre is a mutt that offers courses following the Buddha teachings.
A good place for stress releasing and quire peace of mind through meditation.
The entrance, the large golden pagoda that marks the Centre is a landmark for Igatpuri.
Many visitors come to the mutt from India and abroad.
Camel Valley
A few kilometres ahead of the Bhatsa river valley, lies the Camel Valley on the right.
On the other side are the waterfalls that is the main attraction of this destination.
The Five Waterfalls where five different water sources falls one below the other is a must visit. It can even be seen from the railway.
Tringalwadi Fort
Behind the Ghatandevi Temple lies the Tringalwadi Fort, situated at an altitude of 3000 ft above sea level.
This fort attracts trekkers and hikers.
The top of the fort looks like a turban and overlooks the entire mountain range.
A Hanuman temple is located at the foot of the hill next to the Tringalwadi Lake.
Ghatandevi Temple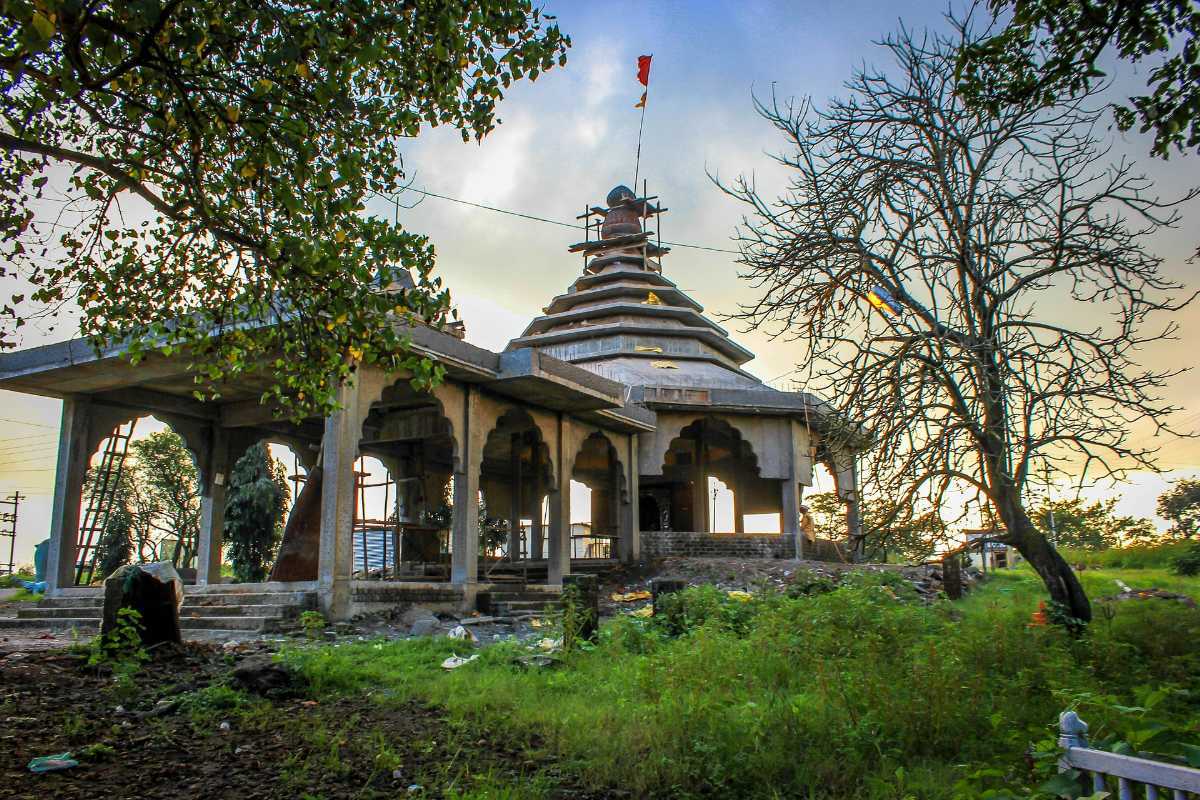 A little ahead of Igatpuri, crossing the camel valley, a small road leads to the famous temple of Ghatandevi.
It is said that this deity is known as 'the protector of the ghats'. Behind the temple lies the Tringalwadi Fort.