"Misty Mountains"
Khandala Tourism
Perched on the foothills of Sahyadri, Khandala provides for a perfect weekend respite for the Mumbai population, with its scenic valleys, grassy hills, serene lakes and misty waterfalls.The place immortalized by the popular Bollywood song, "Aati Kya Khandala", is a must visit destination for everyone looking for beautiful nature, pleasant weather and the feeling of mist in the air. The natural beauty blooms to its zenith and reveals a magical charm during the monsoons. Its meandering waterfalls and glittering lakes attributes to the majestic look an imposing ambiance.
Places to Visit in Khandala:
Duke's Nose
Duke's Nose is a popular landmark located about 7 kilometres from the quaint town of Lonavala.
The name Duke's Nose was derived from the Duke of Wellington, whose nose resembled the shape of the cliff.
Locals call it Naagphani or the Cobra's Hood, again going by the shape of the cliff.
Shooting Point
A view point, by the name of Shooting Point is frequented by tourists wishing to catch an aerial view of the Rajmachi Fort and the valley below.
Located in the town of Khandala (Bazaar Peth), the site is also home to St. Mary's Villa.
The beauty of this place is at its peak during the sunrise time, when the silent night wakes up with sweet chirping of the colorful birds, when the sun rays penetrate through the cloudy sky.
Reversing Station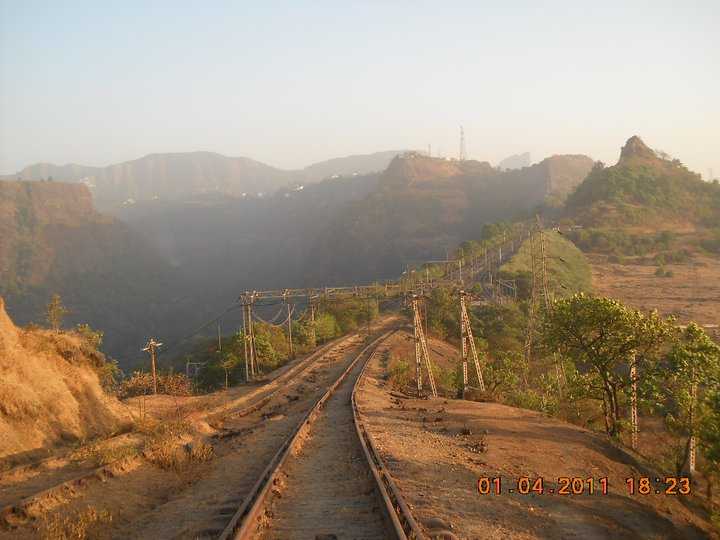 Reversing Station is a remote tourist place, situated in the picturesque hill station of Khandala.
This deserted site was used as an office by the railway department in the past.
At present, it serves as a popular leisure spot and viewpoint of the region.
Its interesting to see the railway track below and the trains changing lines.
Apparently, this is one of the best places to visit in Khandala that will not fail to amuse you.
Kune Waterfalls
The beautiful Kune Waterfalls are the 14th highest in the country.
This one is an interesting three tiered waterfall having a total height of 200 m.
A popular picnic spot, the area is surrounded by lush greenery.
One can also enjoy swimming and bathing in the water.