"Cutest little hill-station of India"
Matheran Tourism
Nestled amidst the Sahyadri range on the Western Ghats, Matheran is a cozy little hill station that stands at an elevation of 2600 feet above sea level, and is just 100 kilometres away from Mumbai, making it the perfect weekend getaway. With its name literally translating to "overhead forest", Matheran is the smallest hill station in all of India, but it is extremely popular in terms of tourists looking for a short trip amid spectacular vistas and serenity.
Places to Visit in Matheran:
Louisa Point
Louisa Point is quite prominent and significant because of the myriad of attractions that are easily visible from here like long-lived old forts, chattering waterfalls and blooming lake gardens.
Don't forget to watch out for the panoramic view of the Prabal and Vishalgad Fort that can be seen from the Louisa point.
Panorama Point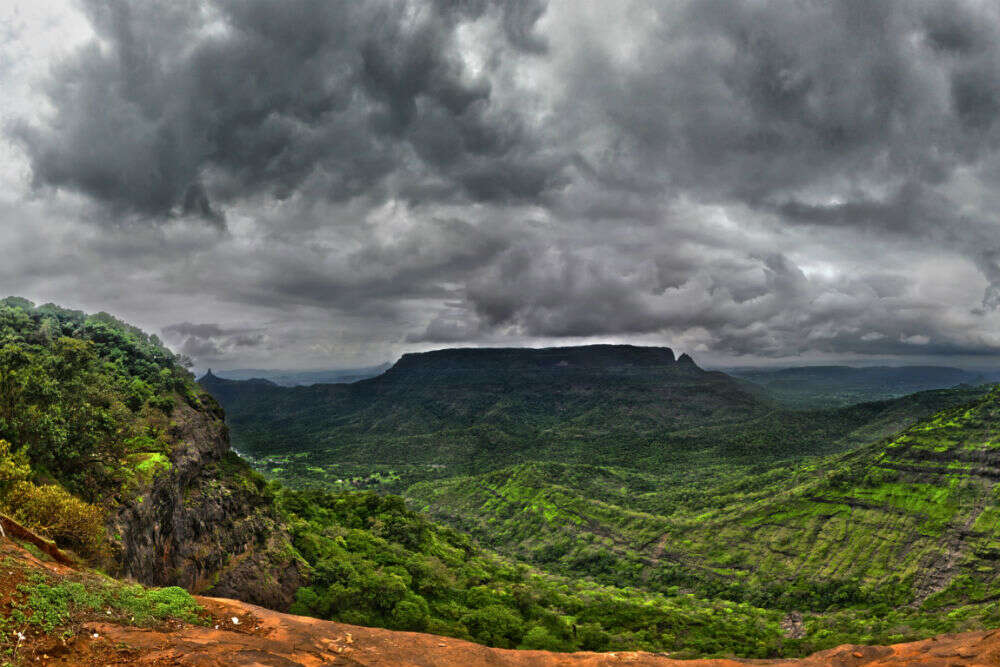 Panorama Point is a scenic point in Matheran that offers 360-degree panoramic views of the Western Ghats and the verdant plains dotted with villages far below.
Panorama Point is a magnet for photo fanatic and adventure seekers as it offers gorgeous sunset and sunrise views, view of clouds, valley, lake and peaks.
Charlotte Lake
Also known as the Sharlott lake, the Charlotte Lake is one of the most spectacular attractions of Matheran.
A visit to Matheran is incomplete without witnessing the tranquil beauty of Lake Charlotte.
While Charlotte Lake is an ideal quick retreat for those who seek silence in the lap of nature, it is also a perfect spot for the campers and picnickers.
Monkey Point
The Monkey Point of Matheran is located in the state of Maharashtra.
As the name suggests, this place is often frequented by gangs of monkeys.
Famous for its mesmerizing sunsets and many monkeys, the Monkey Point of Matheran is a popular spot here.
Echo Point
One of the most popular spots in this hill station is the Echo Point. As the name suggests, this photogenic point is famous for the reverberations and echoes it generates.
In addition to this phenomenon, this destination is also famous for its natural virgin beauty.
The hilltop also gives a bird's eye view of the entire region which is a sight for sore eyes.
Porcupine Point
Porcupine Point, commonly known as the sunset point, is just the right place where one can breathe, and feel the fresh air.
The place owes its name to the shape of the place, which bears a strong resemblance to the shape of a bird called Porcupine.
It is also known as the sunset point as the view of the sunset and sunrise from here is hard to find anywhere else in Matheran.