"The Table Land"
Panchgani Tourism
Deriving its name from the five hills surrounding it, Panchgani is a popular hill station near Mahabaleshwar, famous for its various sunset/sunrise points and scenic valley view.
Located at an altitude of 1, 334 mts. , Panchgani is a hill station in Maharashtra, known for its scenic views. Five hills form the Sahyadri mountain ranges offer Panchgani its name. The picturesque backdrop of hills on one side and coastal plains on the other makes for an amazing view. In the British era, the place was treated as a summer resort and hence many colonial period establishments can be seen here. Mahabaleshwar is like a twin city to Panchgani.
Places to visit in Panchgani:
Table Land
Table Land is a plateau that marks the highest point of the entire region of Panchgani with the height of 4500 feet above sea level.
But that's not it – spanning over an area of a whopping 95 acres, the Table Land ranks second on the list of the largest plateaus in Asia!
The base rock of this plateau is majestic laterite entirely covered with dense foliage of miniature blue bonnet grass.
Kate's Point
The original name of the point; Kate's point is Nake Khind.
The place was later named after the British Governor Sir John Malcolm's Daughter; Kate.
The place gives you with lush green view surrounded by mountains and rich vegetation which perhaps is another great place to have that escape from the hum-drum lifestyle of that urban region.
Mapro Garden
Mapro Garden is a famous tourist attraction nestled in the beautiful hill station of Panchgani.
Mapro is short for Mahabaleshwar Products, a brand name associated with delicious fruit-based products.
The food served in the restaurant consists of healthy sandwiches and wood-fired pizzas made from organic ingredients.
Ice-creams and cold-drinks of a wide variety are also available.
Sydney Point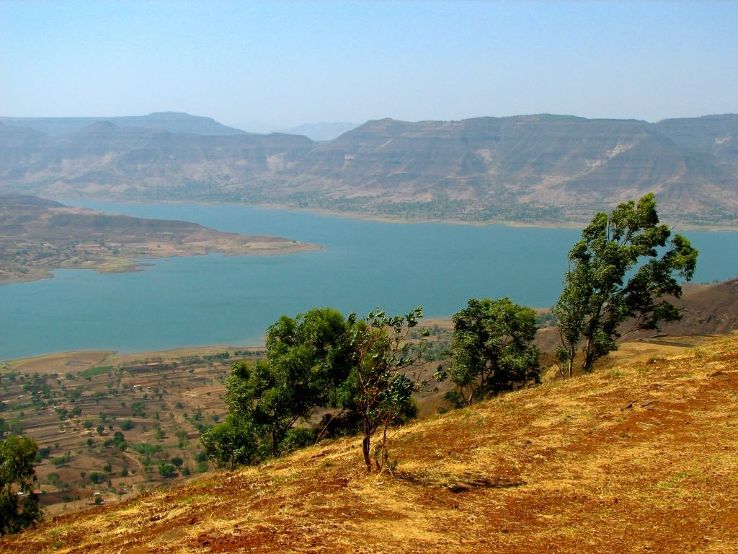 Sydney Point is renowned for offering beautiful views of the Krishna Valley, Kamalgad Fort, Dhom Dam, and the city of Wai.
This tiny hillock overlooking the lush green Krishna Valley was named after Sir Sidney Beckwarth, who was Commander in Chief and senior member of the council.
Sir Sidney Beckwarth temporarily succeeded Sir John Malcolm as the Governor of Bombay in 1830.
Devrai Art Village
Devrai Art Village is an art village located very close to Panchgani.
It is a non profit initiative to connect with nature and celebrate creativity.
A core group of highly skilled Adivasi craftsmen and artists from the naxalite affected areas of Gadchiroli & Chhattisgarh find a livelihood and a safe refuge here in Panchgani.
Parsi Point
The picturesque Parsi Point overlooks the Krishna Valley and the sparkling waters of the Dhom Dam.
The Parsi Point gets its name from its significance to the Parsi community in the past.
Best suited for visits during sunset/sunrise, it provides an excellent setup for the perfect landscape photograph.
Bhilar Falls
Bhilar Waterfalls is a seasonal waterfalls in Panchgani, Maharashtra that is only water fed from monsoons to winters.
Located 248 km from Mumbai, the waterfalls are a treat to the eyes and an ultimate place of peace, calm and tranquility.
Approximately 300 to 350 ft in height, Kundali River joins the Venna River at Sangam Mahuli near Satara.
Rajpuri Caves
Rajpuri Caves are believed to have given shelter to Pandavas during their exile.
The caves are surrounded by many holy kunds (ponds) which are supposed to get waters of the holy Ganga and hence supposed to cure all kinds of diseases.
One of the major attractions of the cave is the Lord Karthikeya temple.