Ratanwadi Tourism
Ratanwadi is a village near Bhandardara of the Kalsubai peak in Maharashtra. It houses the famous Ratangad fort and the popular Shiva temple called Amruteshwar. It is a famous trekking spot as it is far from the main town and has a rustic charm to it.
Travelling by road is tedious as the roads are not well maintained. Boat rides to Ratanwadi from Arthur Lake in Bhandardara is a viable and exciting option. It takes roughly 20 mins from the dock to Ratanwadi base village.
Places to Visit in Ratanwadi:
Trekking in Ratanwadi
Surrounded by hills and valleys, Ratanwadi is often identified a s a popular trekking destination with several trails around and about the Ratangad fort.
Ratangad Fort Trek
Ratangad is a 400 year old fort, captured by Chhatrapati Shivaji Maharaj in his time.
The natural rock formation has an emerging tip at the top known as 'Nedhe' or 'the 'eye of the needle'.
There are many wells on the top each near the four gates of the fort – Ganesh, Hanuman, Konkan, Trimbak.
Amruteshwar Temple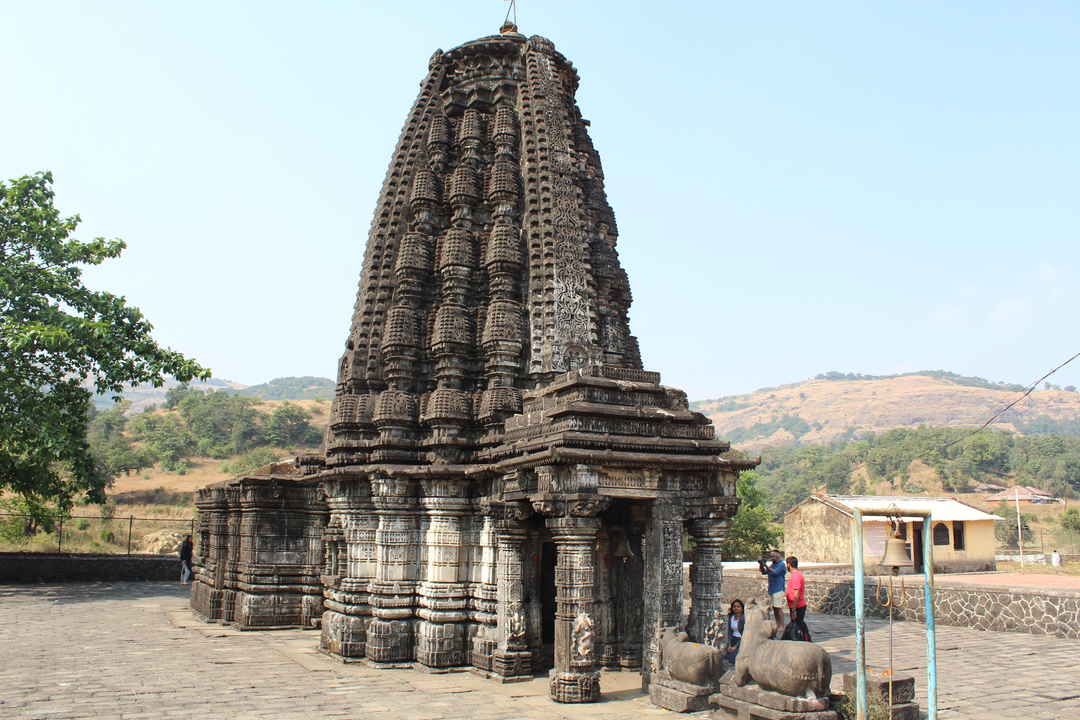 The beautiful temple of Amruteshwar carved out of stone, is dedicated to Lord Shiva.
It lies in the little village of Ratanwadi and can be approached from Igatpuri via Bhandardara dam.
It is one of the 12 temples built in 900AD by King Jhang.