Silvassa Tourism
With the hills of the Western Ghats and surrounding lush greenery, it is an ideal indulgence into the wild side for a tourist and its Portuguese heritage makes it famous amongst the history enthusiasts as well.
Located in the southern region of Gujarat and close to Vapi, Silvassa is the capital of the union territory Dadra and Nagar Haveli and is famous for its greenery, exotic resorts, industries and tax – free alcohol. Silvassa is a treat for adventure enthusiasts with several water parks based activities available to its visitors. It is also a paradise for those looking for handmade products.
Places to visit Silvassa:
Lion Safari Wild Park
One of the major attractions of Silvassa, is the Lion Safari which is about 10 km away from the capital city of Silvassa and is spread over twenty acres.
It is basically a part of the area of Dadra & Nagar Haveli Wildlife Sanctuary.
The Lion Safari Wildlife Park is enclosed in the wildlife sanctuary and there is a wall built around it.
Asiatic Lions can be seen in this Safari Park.
You can also spot pythons and other wild species of reptiles during the safari.
Vanganga Lake
Vanganga Lake situated amidst the Island Gardens offers paddle boat rides for its visitors as well as a peaceful setting with flowerbeds and lush green gardens around the lake.
The eateries on the shores are a major magnet for visitors to have something to munch on whilst admiring the beauty of this setting.
Hirwa Van Gardens
Literally meaning Green Forest, this name is a perfect description of this place.
Hirwa Van Garden is a popular picnic spot with cascading waterfalls and colorful flowerbeds interspersed amongst the lush green gardens offering its visitors with mesmerizing sights.
Tribal Museum
The Union Territory of Dadra and Nagar Haveli is predominantly inhabited by the tribes of the region.
The museum showcases their ornaments, musical instruments, fishing and hunting gadgets, agricultural and house hold articles and several other artifacts.
The tribal way of life is displayed through life size models, wedding dresses and photographs of eventful ceremonies.
Our Lady of Peity Church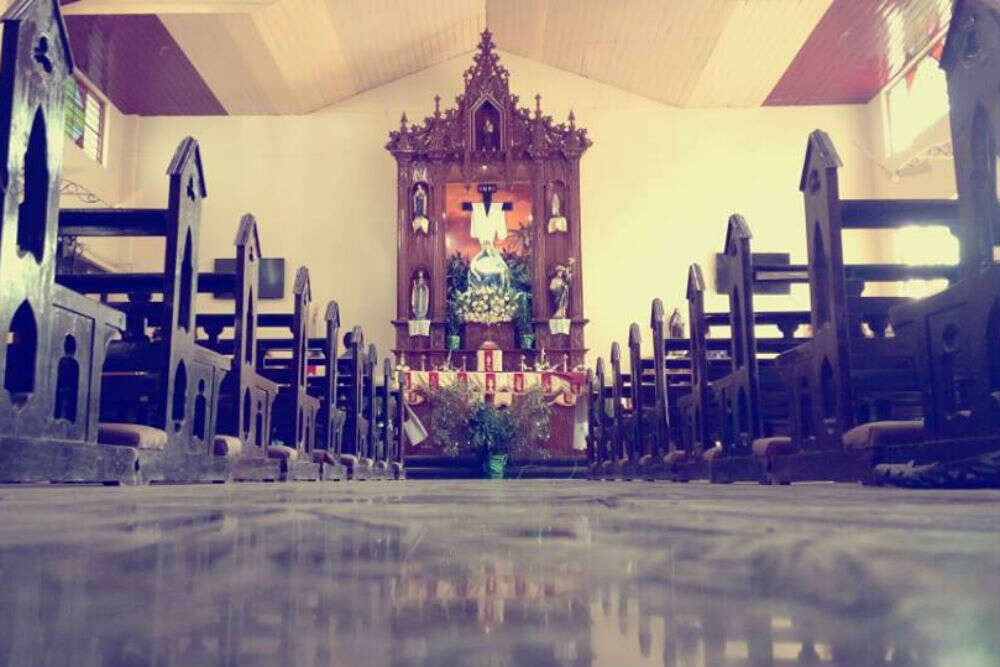 Built in 1886-89, this church is a perfect showcase of Portuguese architecture.
The exquisite design of this structure, which stands strong after all these years, is a testimony to the architectural skills.
This beautiful church proves to be a major attraction for historical as well as architectural enthusiasts.